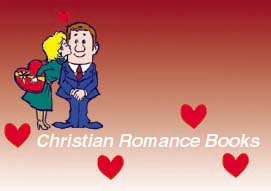 Village Life is a sales affiliate of Amazon.com, the Internet bookstore. To order copies of any of these books - often at a discount - just click on the small purple shape with the green dollar sign $:

Left Behind: A Novel of the Earth's Last Days
by Tim F. Lahaye, Jerry B. Jenkins
Paperback

Reviews and Commentary-- From the author, Jerry B. Jenkins: Left Behind has averaged 20,000 sales a month for two years, and the first sequel, Tribulation Force, has done the same for a year. The newest in what will become a 7-book series, Nicolae, was released August 20 and will soon have 180,000 in print. We have sold the film rights to Left Behind and are grateful for all the positive response.

Customer Comments: Where is this world headed? Left Behind deals with the rapture of the church. The chaos that will errupt with many people disappearing at the same time. Truth and Lies will be exposed. This book is well written and will hold the interest of both the young and oldergeneration. So far there are three in the series. Each book is great. I would suggest that you get all three because youwill not want to wait to continue and find out what happens next. My 21 year old and I read all three books in less than two weeks. We both enjoyed the book and cannot wait until the next book is written. I am looking into getting this book on tape for the ones in my family that would rathar listen than read. It is really a wonderful book that spans all generations. (Rating=10) L

Hardcover List: $12.99 -- Our Price: $10.39 -- You Save: $2.60 (20%)
Tribulation Force: The Continuing Drama of Those Left Behind


by Tim Lahaye, Jerry B. Jenkins
(Sequel to Left Behind: A Novel of the Earth's Last Days listed above.)
Paperback, 450 pages

Synopsis: In this sequel to the bestseller Left Behind, Rayford Steele and Cameron Williams find themselves pressed into services for the man they believe could be the antichrist. Nicolae Carpathia takes over the United Nations, signs a peace treaty with Israel, and begins to lure the nations of earth together to form one global village. Meanwhile, the judgement of God begins to fall on the earth. --This text refers to an out of print or unavailable edition of this title.

Reader Review: The characters from Left Behind, the first book in this series, are tracked in the days following the great "disappearances". The hard nosed reporter, an airline pilot and their friends are thrust into international events leading to a world dominating dictator, forced suppression of independent thought, and extrordinary events in the land of Israel. Events referenced in Bible prophecy are made alive and exciting as the small group of people (Tribulation Force) place themselves in positions to be most effective for God as the times move to catastrophe. The futuristic story has enough human interest to keep you turning pages, and even guessing at the outcomes. Of course, the story stops where book three in the series will start. It is a quick and enjoyable read.

Hardcover List: $12.99 -- Our Price: $10.39 -- You Save: $2.60 (20%)
Nicolae: The Rise of the Antichrist


by Tim Lahaye, Jerry B. Jenkins

Synopsis: The third book in the saga of "those left behind." The Tribulation Force, made up of pilot Raymond Steele, his daughter Chloe, and reporter Buck Williams, continues its adventures after the Rapture. The trio faces political and environmental dangers as the world is confronted by cataclysmic Earth-threatening challenges. Others in the series include Left Behind and Tribulation Force.

Hardcover List:$16.97 -- Our Price: $11.88 -- You Save: $5.09 (30%)

This Present Darkness
by Frank E. Peretti
Paperback, 375 pages.

A decade after This Present Darkness became a bestseller and blazed a path for popular Christian fiction, this special anniversary edition is available for a limited time.

Reader Review:
I just wanted to encourage all Christians to read this book!! It is very good, and the parallel to Christians praying and angels fighting was AWESOME!

List: $12.99 -- Our Price: $10.39 -- You Save: $2.60 (20%)
Bread upon the Waters: A Novel (The Hidden Harvest, Book 1)
by Anne De Graaf
Paperback, 350 pages

Hanna and Tadeusz Piekarz meet and fall in love during the war in Poland, then are separated when their homeland is plunged into chaos. Hanna and her mother hide in a small Czech town, while Tadeusz and Hanna's father are sent to a Soviet prison camp. Jacek is an American spy trapped in Poland, and when he and Tadeusz meet, the debts owed and secrets not told bind their futures together.

List: $9.99 -- Our Price: $7.99- You Save: $2.00 (20%)

Where the Fire Burns (Hidden Harvest Series, Book 2)


by Anne De Graaf
Paperback, 320 pages

Anne de Graaf continues her story of the Piekarz in this second volume of the Hidden Harvest series. Jasiu and Piotr Piekarz grow up under the crushing weight of persecution. One son follows his parents' faith, while the other rebels and gets involved in the underground, helping to organize workers' strikes. Meanwhile, the daughter of Jacek Duch, the American spy who is deeply rooted in the communist government, comes to Poland in search of her father and meets the Piekarz family. When she comes to love both these brothers, as different as night and day, who can she choose? And will she ever find her father?


List: $9.99 -- Our Price: $7.99 - You Save: $2.00 (20%)
Return to Harmony: A Novel
by Janette Oke, T. Davis Bunn
Relive the memory of a best friend with Return to Harmony, the story of two girls growing up in the southern town of Harmony during the early 1900s. Over the years, the two become closer than sisters. But a tragic loss and a broken romance drive a wedge between them, and one leaves her friend, her faith--and Harmony--behind. What could ever bring her back? For a reading experience you'll never forget, curl up in your favorite chair with Return to Harmony, by bestselling inspirational authors Janette Oke and T. Davis Bunn.

Hardcover,



$12.99Our Price: $10.39 -- You Save: $2.60 (20%)
The Shunning


by Beverly Lewis
When Katie Lapp finds the satin infant gown in the trunk in her parents' attic, she knows it holds a secret she must discover. Why else would her Amish mother, a plain and simple woman who embraces the Old Order laws, hide the beautiful baby dress in the attic? But nothing could have prepared Katie for the startling news that stumbles out of her anguished parents on the eve of her wedding to Bishop John. It is a poignant story of redemptive love that offers a fascinating glimpse into the cloistered world of the Amish and the traumatic, life-shaking experience known as "The Shunning."


Paperback List: $9.99 -- Our Price: $7.99 -- You Save: $2.00 (20%)
The Oath: A Novel


by Frank Peretti
Under cover of darkness, something evil is at work in Hyde River, an old mining town deep in the mountains. Its latest victim, nature photographer Cliff Benson, was brutally killed while camping -- and his wife Evelyn has been driven nearly mad by what she saw, but she can't remember what it was. The sheriff thinks a rogue bear killed Cliff. But townspeople whisper -- and Cliff's death is just the latest in a long string of bizarre "accidents." Cliff's brother Steve is determined to find out the truth about what's concealed in the old caverns near Hyde River, a mystery that the local folk legends only hint at. The Oath is a novel about the effects sin can have on a community.

Hardcover, 540 pgs.


List: $23.99 -- Our Price: $16.79 -- You Save: $7.20 (30%)
Not My Will
by Francena Arnold
Headstrong Eleanor Stewart is faced with some of the most difficult, trying times a woman could ever encounter. In the course of falling in love, marriage, motherhood, and the death of a loved one, she slowly and painfully comes to understand that God can care for our lives much better than we can ourselves. Tenderly told, this true classic has inspired hundreds of thousands.

Hardcover, 262 pages


List: $9.99 -- Our Price: $7.99 -- You Save: $2.00 (20%)
Home Fires Burning


by Penelope J. Stokes
Author's Review:
Based on a true story of love and faith during WWII. This book is the first in a trilogy of novels set in Mississippi during World War II. Although the books are fiction, the plot was inspired by a true story--the heartaches, joys, and struggles of my parents, who met and fell in love during the turbulent years of the war. These are the stories of three couples who have their love and faith tried, and who discover that even when life is difficult, God continues to be faithful.

Paperback, 345 pages


List: $8.99 -- Our Price: $7.19 -- You Save: $1.80 (20%)
Big George: The Autobiography of an Angel


by James Jennings
In a neonatal intensive ward, two newborns lie side by side, fighting for their lives. Their parents are from different economic backgrounds, but they're drawn together by their infants' need for love. Little does anyone know that "Big George" is an angel in disguise--a very special angel who has been sent to Earth on a mission of great importance--to deliver a message that "love is the most powerful force on Earth and in the heavens."

Hardcover, 135 pages


List: $10.95 -- Our Price: $7.66 -- You Save: $3.29 (30%)
The Hawk and the Jewel (The Kensington Chronicles, Book 1)
by Lori Wick
An adventurous and romantic novel, set in the 19th-century British Empire, by the author of Whatever Tomorrow Brings. A young sea captain is dispatched to the small but rich country of Darhabar to retrieve a 13-year-old English girl who was shipwrecked there as an infant. The two soon become fast friends--a friendship that gradually leads to a long-awaited love.

Paperback, 347 pages


List: $9.99 -- Our Price: $7.99 -- You Save: $2.00 (20%)
Away With the Manger: A Spiritually Correct Christmas Story
by Chris Fabry
It began with a letter. Jackson Grim, newspaper columnist, was wading through his usual pile of hate mail from gun owners, religious wackos and fans of a political talk show when he found it. The letter writer regretted the decision of the Hartville City Council to ban a manger scene on the front lawn of City Hall unless other "Winter Holiday" symbols (Santa, reindeer, snowpersons) were included in the display. Though he was not a religious man himself, Jackson decided to print the letter in his column - a decision he quickly came to regret. This story of Christmas in the culture wars reveals a town thrown into mayhem by rhetoric on all sides when everyone from the town's leading atheist, Diedra Freep, to Pastor Marty is drawn into the debate. You will be amused and surprised by the events that follow, and you may even find your heart strangely warmed.

Hardcover, 96 pages


List: $10.99 -- Our Price: $7.69 -- You Save: $3.30 (30%)
The Atonement Child


by Francine Rivers
A real page-turner! Believable people wrestle with today's issues and emotions precipitated by a child conceived in rape. The protagonist uses prayer and scripture to grapple with difficult decisions. There are miracles in this book which will leave you with a warm glow!

Hardcover



List: $16.97 -- Our Price: $11.88 -- You Save: $5.09 (30%)
As the Lily Grows
by Susan E. Kirby
Having put the general store in trust for Frankie, her uncle's illegitimate son, Libby Watson pursues her long held dream by writing for the local newspaper. When Frankie wins a trip to the St. Louis World's Fair, Libby must chaperone the boy accompanied by neighbor Ike Galloway. During the trip, Libby discovers Ike to be a man of quiet strength and faith, and their friendship blossoms into an ardent love.
Paperback, 352 pages


List: $5.99 -- Our Price: $4.79 -- You Save: $1.20 (20%)
As Sure As the Dawn


by Francine Rivers
Atretes, a German barbarian who has won his freedom in the Roman arena, finds his life changed forever by an encounter with a young Christian woman. Atretes vows to move heaven and earth to find his son--the baby he thought was dead, and take him back to Germany. Only one thing stands in his way: Rizpah, the Christian widow who has cared for the child since his birth.

Paperback, 488 pages


List: $11.99 -- Our Price: $9.59 -- You Save: $2.40 (20%)
Another Homecoming
by Janette Oke, T. Davis Bunn
Kyle grows into a sweet but headstrong young woman, somewhat uncomfortable in the "high society" trappings of her family's estate. But when the secret of her adoption is accidentally divulged, Kyle sets out to discover who she is, finding heartbreak and romance, despair and faith along the way. Are her birth parents, even a brother or a sister, somewhere waiting for her?

Paperback, 320 pages, Large Print Edition

List: $12.99 -- Our Price: $10.39 -- You Save: $2.60 (20%)
Angels in a Harsh World
by Don Bradley
Set in mystic colonial India (a land of ancient mysteries, Masters, and sorcerers), Angels In A Harsh World is the story of Haley Olsten, a young woman with a yearning heart, who has been secretly watched over and protected since birth. Haley has no idea that the next few years of her life will determine the outcome of humanity's struggle with tyranny. traveling to India on a whim, she meets the an of her dreams, as well as a Teacher who helps her find the angel within herself. Tested in temples, battlefields, and in the parlors of the wealthy and powerful, Haley reveals a way for modern women to find themselves. In Angels in a Harsh World Don Bradley demonstrates that he is an accomplished and talented story teller with an inventive and innovative ability to create memorable characters and "page-turner" narrative.

Paperback, 264 pages


List: $17.95 -- Our Price: $14.36 -- You Save: $3.59 (20%)
[ Return to Bookstore | Return to Fiction | Faith Titles | Nonfiction Titles ]

Copyright 1999 Villagelife.org Inc. All Rights Reserved