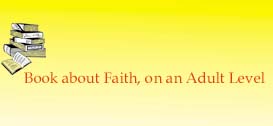 Village Life is a sales affiliate of Amazon.com, the Internet bookstore. To order copies of any of these books - often at a discount - just click on the small purple shape with the green dollar sign $:

The Runaway Jury
by John Grisham
They are at the center of a multimillion-dollar legal hurricane--12 men and women who have been investigated, watched, manipulated, and harassed by high-priced lawyers and consultants who will stop at nothing to secure a verdict. Now the jury must make a decision in the most explosive civil trial of the century, a precedent-setting lawsuit against a giant tobacco company. But only a handful of people know the truth--that this jury has a leader, and the verdict belongs to him.

Mass Market Paperback, 496 pages





List: $7.99 -- Our Price: $6.39 -- You Save: $1.60 (20%)

Executive Orders
by Tom Clancy
Tom Clancy goes to the White House in this thriller of political terror and global disaster. The American political situation takes a disturbing turn as the President, Congress, and Supreme Court are obliterated when a Japanese terrorist lands a 747 on the Capitol. Meanwhile the Iranians are unleashing an Ebola virus threat on the country. Jack Ryan, CIA agent, is cast in the middle of this maelstrom. Because of a recent sex scandal, Ryan was appointed vice president, a slot he doesn't hold for long when he lands in the Chief Executive's chair. He goes after the Iranians and then tries to piece together the country and his life the only way he knows how--with a fury that we've grown accustomed to in Clancy's intricate, detailed, and accurate stories of warfare and intrigue.

Hardcover





List: $27.95 -- Our Price: $19.57 -- You Save: $8.38 (30%)

Sole Survivor : A Novel
by Dean R. Koontz
Joe Carpenter, the hero of Dean Koontz's newest novel, Sole Survivor, is a man nearly paralyzed by grief. One year earlier, his wife and two children had been among the 230 victims of a plane crash that left no survivors. So when Joe encounters a woman who claims to have been aboard that plane and survived the catastrophe, and then she almost immediately disappears, he is understandably riled up. In the course of trying to track this woman down, Joe finds himself entangled in a web of shadowy conspiracy and perilous secrets.

Hardcover, 321 pages





List: $25.95 -- Our Price: $18.17 -- You Save: $7.78 (30%)

Desparation
by Stephen King
En route to Lake Tahoe for a much anticipated vacation, the Carver family is arrested for blowing out all four tires on their camper. Collie Entragian is the arresting officer, the self-made sheriff of a town called Desperation, Nevada, and the quintessential bad cop. Unbeknownst to the Carvers, Entragian regularly sniffs out passerbys on this stretch of road, and in fact has done in nearly every resident of his hometown. He can also change form and summon the help of creepy creatures, including scorpions, snakes and spiders. Though the family seems doomed, an unlikely hero emerges --11-year-old David Carver--who finds his own way to get around the Law.

Hardcover





List: $27.95 -- Our Price: $19.57 -- You Save: $8.38 (30%)

The Green Mile: A Novel in Six Parts
by Stephen King
The Green Mile is creatively packaged as a six-part series of small paperbacks--serial fiction for a new age. The story, set during the Great Depression, tells of John Coffey, an African American convicted of rape and murder who awaits his death in a Southern prison. Coffey has strange powers, and the creepy characters in the prison have their own views of his gifts, and of God's. The mystery is enhanced by the succession of installments. -

Paperback





List: $14.95 -- Our Price: $11.96 -- You Save: $2.99 (20%)
In the Beauty of the Lilies


by John Updike
When Clarence Wilmot, a Presbyterian clergyman, loses his faith and becomes an encyclopedia salesman, he opens the saga of one American family's twentieth-century relationship with God and all things religious. Taking its title from the "Battle Hymn of the Republic, " this book traces one family's profound journey through four generations--and across the spiritual landscape of 20th century America. It is perhaps John Updike's fullest and finest work of fiction.





Hardcover, List: $25.95 -- Our Price: $18.17 -- You Save: $7.78 (30%)

Gideon's Torch
by Ellen Vaughn, Charles Colson Christianity Today deemed it "A watershed evangelical novel." Bookstore Journal says "Recommended because it's well written and has vivid characterizations. Readers have made it an ongoing bestseller and agree that Gideon's Torch is packed with graphic, behind-the-scenes details only a Washington insider could know.

Paperback





List: $12.99 -- Our Price: $10.39 -- You Save: $2.60 (20%)
The Names of the Dead
by Stewart O'Nan From the acclaimed author of Snow Angels comes an astonishing thriller of the heart about a family haunted by the aftereffects of war and terrorized by a man who cannot escape it. With the exquisite feelings and perfect pitch that made his first novel an unforgettable literary debut, The Names of the Dead delivers a memorable page turner.

Paperback





List: $9.56 -- You Save: $2.39 (20%)
The Scarlet Thread
by Francine Rivers Several readers have called this novel a "must read" for those who are feeling isolated or by themselves in their life journey.

Paperback





List: $12.99 -- Our Price: $10.39 -- You Save: $2.60 (20%)
Left Behind : A Novel of the Earth's Last Days


by Tim F. Lahaye, Jerry B. Jenkins
Piloting his 747, Rayford Steele is musing about his wife Irene's irritating religiosity and contemplating the charms of his "drop-dead gorgeous" flight attendant, Hattie. First Irene was into Amway, then Tupperware, and now it's the Rapture of the Saints--the scary last story in the Bible in which Christians are swept to heaven and unbelievers are left behind to endure the Antichrist's Tribulation. Steele believes he'll put the plane on autopilot and go visit Hattie. But Hattie's in a panic: some of the passengers have disappeared! The Rapture has happened, abruptly driverless cars are crashing all over, and the slick, sinister Romanian Nicolae Carpathia plans to use the UN to establish one world government and religion. Resembling "a young Robert Redford" and silver-tongued in nine languages, Carpathia is named People's "Sexiest Man Alive." (This reviewer, a former People writer, finds this plot twist plausible.) Meanwhile, Steele teams up with Buck Williams, a buck-the-system newshound, to form the Tribulation Force, an underground of left-behind penitents battling the Antichrist.




Hardcover List: $13.99 -- Our Price: $8.39 -- You Save: $5.60 (40%)
  Soul Harvest : The World Takes Sides


by Tim F. Lahaye, Jerry B. Jenkins
The fourth book in the saga of those left behind. The Tribulation Force, comprised of pilot Rayford Steele, his daughter Chloe, and reporter Buck Williams, continues its adventures after the Rapture. In "Soul Harvest", Carpathia and the devastated globe hurtle toward the midway point of the Tribulation, and already the small band of believers finds itself struggling merely to survive.


 

Hardcover List: $9.97 -- Our Price: $11.98 -- You Save: $7.98 (40%)
The Princess : A Novel


by Lori Wick




Hardcover List: $1 10.99-- Our Price: $8.79 -- You Save: $2.20 (20%)
The Meeting Place
by Janette Oke, T. Davis Bunn
Set along the rugged coastline of 18th century Canada in what was then called Acadia (now Nova Scotia and New Brunswick), The Meeting Place recreates a world that was home to native Indians, French settlers, and English garrisons. Such diverse populations did not live in accord, however. Instead, they were isolated within their own groups by a brewing political tension under the difficult English rule. Amid such chaotic times two women, both about to become brides and both trying to live lives of quiet peace, meet in a lush field of wildflowers. Louisa, a Frenchwoman, and Catherine, who is English, continue to meet secretly through the seasons, sharing both friendship and growing faith. The outside world does not mirror their own tranquil happiness and the dreaded crackdown by the English throne threatens far more than their growing bond. In the face of a heart-wrenching dilemma, Louisa and Catherine strive to maintain their faith and cling to their dreams of family and home.




Hardcover List: $10.99 -- Our Price: $8.79 -- You Save: $2.20 (20%)
  The Dowry of Miss Lydia Clark (The Gresham Chronicles)
by Lawana Blackwell s




Hardcover List: $11.99 -- Our Price: $9.59 -- You Save: $2.40 (20%)
Pretense


by Lori Wick




Hardcover List: $ $12.99 -- Our Price: $10.39 -- You Save: $2.60 (20%)
This Present Darkness


by Frank E. Peretti
This Present Darkness, by Frank Peretti, is among the classic novels of the Christian thriller genre. First published in 1986, Peretti's book set a suspenseful standard in spiritual warfare story-telling that has rarely been met by his contemporaries. Set in the apparently innocent small town of Ashton, This Present Darkness follows an intrepid born-again Christian preacher and newspaper reporter as they unearth a New Age plot to take over the local community and eventually the entire world. Nearly every page of the book describes sulfur-breathing, black-winged, slobbering demons battling with tall, handsome, angelic warriors on a level of reality that is just beyond the senses. However, Christian believers and New Age demon-worshippers are able to influence unseen clashes between good and evil by the power of prayer. Peretti's violent descriptions of exorcisms are especially vivid: "There were fifteen [demons], packed into Carmen's body like crawling, superimposed maggots, boiling, writhing, a tangle of hideous arms, legs, talons, and heads." This book is not for the squeamish. But for page-turning spiritual suspense, it's hard to beat.


T

Hardcover List: $12.99 -- Our Price: $10.39 -- You Save: $2.60 (20%)
The Visitation


by Frank E. Peretti




Hardcover List: $24.99 -- Our Price: $17.49 -- You Save: $7.50 (30%)
Apollyon : The Destroyer Is Unleashed


by Jerry B. Jenkins, Tim F. LaHaye




Hardcover List: $19.97 -- Our Price: $11.98 -- You Save: $7.99 (40%)
Assassins


by Tim F. Lahaye, Jerry B. Jenkins




Hardcover List: $19.97 -- Our Price: $9.99 -- You Save: $9.98 (50%)
  A New Song (The Mitford Years)


by Jan Karon
Jan Karon's millions of fans can't wait to sit down with her heartwarming and hilarious characters, who have a way of becoming family. In fact, readers and booksellers across the country kept Out to Canaan and At Home in Mitford on The New York Times bestseller list for months. In A New Song, Mitford's longtime Episcopal priest, Father Tim, retires. However, new challenges and adventures await when he agrees to serve as interim minister of a small church on Whitecap Island. He and his wife, Cynthia, soon find that Whitecap has its own unforgettable characters: a church organist with a mysterious past, a lovelorn bachelor placing personal ads, a mother battling paralyzing depression. They also find that Mitford is never far away when circumstances "back home" keep their phone ringing off the hook. In this fifth novel of the beloved series, fans old and new will discover that a trip to Mitford and Whitecap is twice as good for the soul. "Everything that, in the wee hours of the night, you like a book to be, warm-hearted and funny, with a hero marked by...profound inner strength" --Milwaukee Journal Sentinel




Hardcover List: $24.95 -- Our Price: $17.47 -- You Save: $7.48 (30%)
  This Present Darkness/Piercing the Darkness


by Frank E. Peretti
These two blockbuster spiritual thrillers that changed Christian fiction forever have individually sold over 3.5 million copies--and now both are finally available together in one complete hardcover volume. Frank E. Peretti has been called "America's hottest Christian novelist" and is the author of several bestselling action-packed works.




Hardcover Our Price: $14.99
[ Return to Bookstore | Return to Fiction ]

Copyright 1999 Villagelife.org Inc. All Rights Reserved